Trade opportunities within MIKTA: A Macroeconomic comparative analysis between Mexico, Indonesia and Turkey (2000-2019)
Gerardo Reyes Guzmán

Universidad DelaSalle Bajío, Campus Salamanca, Gto

Marco Antonio Escobar Acevedo

Universidad DelaSalle Bajío, Campus Salamanca, Gto

Perla Esperanza Rostro Hernández

Facultad de Negocios de la Universidad DelaSalle Bajío, Campus Salamanca

Damaris León Pérez

Universidad DelaSalle Bajío, Campus Salamanca, Gto
Abstract
This paper aims at exploring trade opportunities between Mexico, Indonesia, and Turkey, presently members of MIKTA, by comparing their respective Macroeconomic and socio-economic variables. We use the GDP per capita as a key indicator of productivity and market size to see which MIKTA members are similar and therefore have a potential to set trade and business projects among them. To do that we conducted an ANOVA test and skiped Australia and South Korea of the analysis due to their high income per capita. We then focused on Mexico, Indonesia, and Turkey, whose economies proved to be equivalent and compared their key macroeconomic and social indicators, outstanding their most competitive sectors, commodities, foreign trade, and trade partners. A total of 87 observations were rated from one to three to identify which country was better. Mexico scored 205 points followed by Indonesia with 164 and Turkey, 153 points. Finally, we ran a second ANOVA test, taking the value of all observations in a logarithmic scale to prove that in spite of the different scores, the mean of the three countries was equal. The results are relevant as the three of them present a wide business scope to be exploited, which could allow them to lead the MIKTA in the coming decades.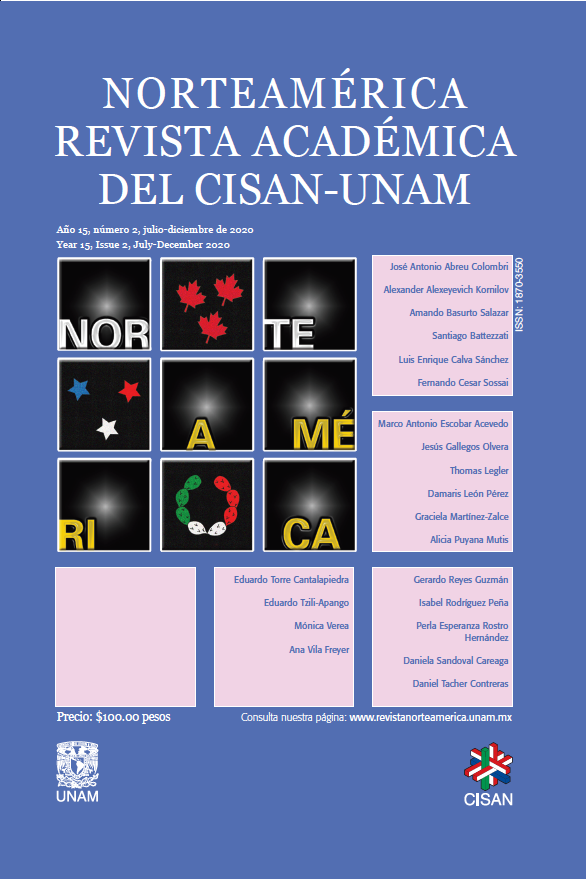 How to Cite
Reyes Guzmán, G., Escobar Acevedo, M. A., Rostro Hernández, P. E., & León Pérez, D. (2020). Trade opportunities within MIKTA: A Macroeconomic comparative analysis between Mexico, Indonesia and Turkey (2000-2019). Norteamérica, Revista Académica Del CISAN-UNAM, 15(2). https://doi.org/10.22201/cisan.24487228e.2020.2.431
Copyright (c) 2020 Gerardo Reyes Guzmán, Marco Antonio Escobar Acevedo, Perla Esperanza Rostro Hernández, Damaris León Pérez
This work is licensed under a Creative Commons Attribution-NonCommercial-NoDerivatives 4.0 International License.
Authors who publish with this journal agree to the following terms:

Authors retain copyright and grant the journal right of first publication with the work simultaneously licensed under a Creative Commons Attribution License that allows others to share the work with an acknowledgement of the work's authorship and initial publication in this journal.
Authors are able to enter into separate, additional contractual arrangements for the non-exclusive distribution of the journal's published version of the work (e.g., post it to an institutional repository or publish it in a book), with an acknowledgement of its initial publication in this journal.
Authors are permitted and encouraged to post their work online (e.g., in institutional repositories or on their website) prior to and during the submission process, as it can lead to productive exchanges, as well as earlier and greater citation of published work.