From NAFTA to USMCA: Can a Good Idea that Came Too Late Be Born Again?
Abstract
This article analyzes from the trade perspective the lower-than-expected growth dividends of the export-led strategy adopted by Mexico in the 1990s. Particular attention is given to employment, labor productivity, and regional outcomes. The North American Free Trade Agreement (nafta) caused Mexican exports to skyrocket in the first years of its implementation. This initial lift was quickly sapped by China's emergence after its entry into the World Trade Organization (wto) in 2001. Recent years witnessed a renewed dynamism of Mexican presence in the U.S. market. In an international context marked by deglobalization and decoupling, this rebound is expected to continue under the United States-Mexico-Canada Agreement (usmca). Yet, in order to deliver economic growth, Mexico needs to diversify the geographical location of its exporting industries. The analysis of Mexican exports shows also that idiosyncratic weaknesses, such as the low contribution of the business services sector or the deficient trade and transport infrastructure, must be addressed.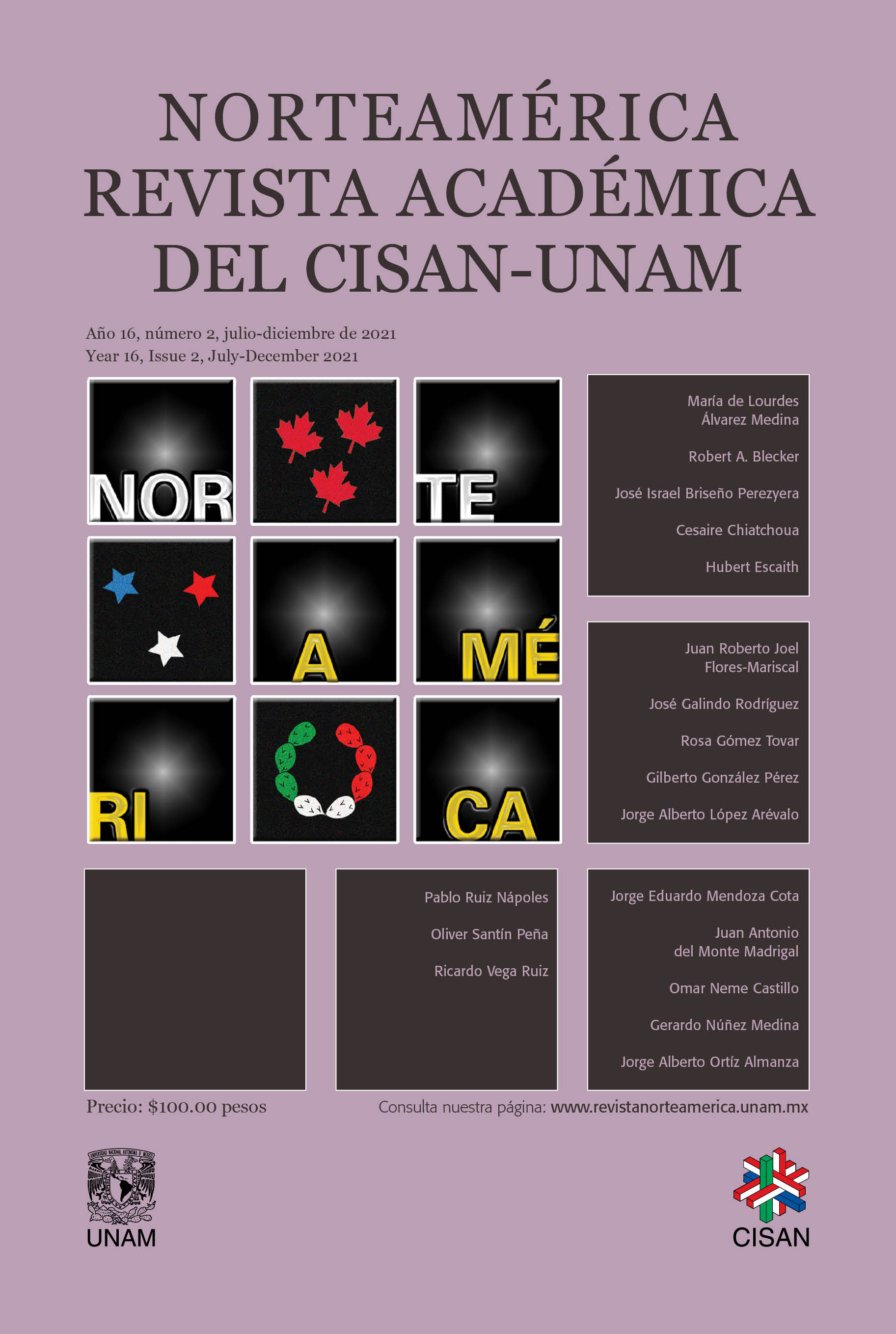 How to Cite
Escaith, H. (2021). From NAFTA to USMCA: Can a Good Idea that Came Too Late Be Born Again?. Norteamérica, Revista Académica Del CISAN-UNAM, 16(2). https://doi.org/10.22201/cisan.24487228e.2021.2.517
Copyright (c) 2021 Hubert Scaith
This work is licensed under a Creative Commons Attribution-NonCommercial-NoDerivatives 4.0 International License.
Authors who publish with this journal agree to the following terms:

Authors retain copyright and grant the journal right of first publication with the work simultaneously licensed under a Creative Commons Attribution License that allows others to share the work with an acknowledgement of the work's authorship and initial publication in this journal.
Authors are able to enter into separate, additional contractual arrangements for the non-exclusive distribution of the journal's published version of the work (e.g., post it to an institutional repository or publish it in a book), with an acknowledgement of its initial publication in this journal.
Authors are permitted and encouraged to post their work online (e.g., in institutional repositories or on their website) prior to and during the submission process, as it can lead to productive exchanges, as well as earlier and greater citation of published work.