Presentación dossier sobre cultura y migración
Abstract
Cultura y migración son dos términos muy cargados de gran actualidad y relevancia, razón por la cual se pueden abordar desde diversos enfoques, lo cual a su vez puede resultar en que  adquieran connotaciones diferentes. En las siguientes líneas intentaré hacer un breve acercamiento a estos temas desde un enfoque en particular, el de los Estudios Culturales, por considerar que es el que me permite comentar y poner en diálogo de manera iluminadora los cuatro textos que componen este dossier.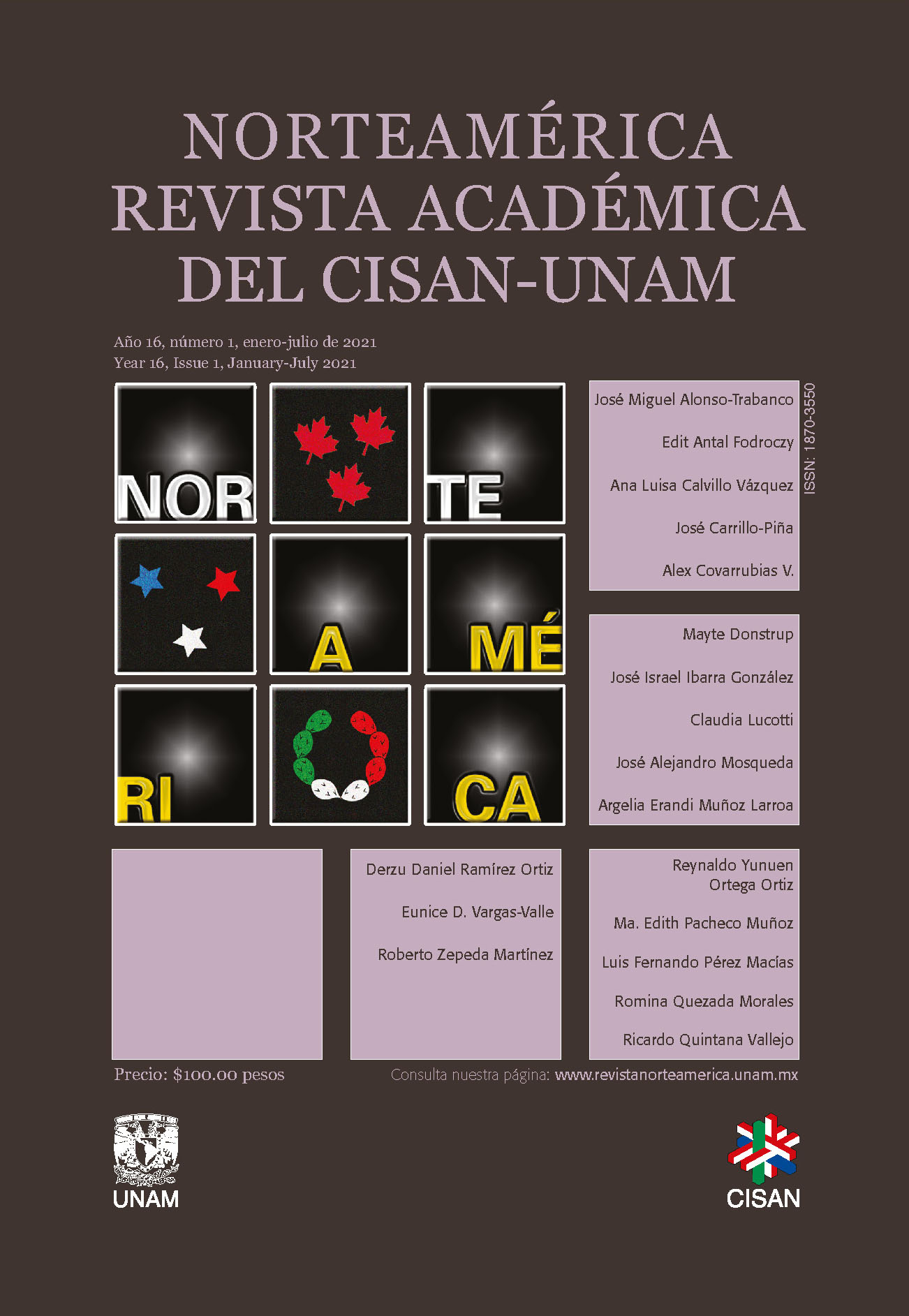 How to Cite
Lucotti, C. (2021). Presentación dossier sobre cultura y migración. Norteamérica, Revista Académica Del CISAN-UNAM, 16(1). https://doi.org/10.22201/cisan.24487228e.2021.1.493
Copyright (c) 2021 Claudia Lucotti
This work is licensed under a Creative Commons Attribution-NonCommercial-NoDerivatives 4.0 International License.
Authors who publish with this journal agree to the following terms:

Authors retain copyright and grant the journal right of first publication with the work simultaneously licensed under a Creative Commons Attribution License that allows others to share the work with an acknowledgement of the work's authorship and initial publication in this journal.
Authors are able to enter into separate, additional contractual arrangements for the non-exclusive distribution of the journal's published version of the work (e.g., post it to an institutional repository or publish it in a book), with an acknowledgement of its initial publication in this journal.
Authors are permitted and encouraged to post their work online (e.g., in institutional repositories or on their website) prior to and during the submission process, as it can lead to productive exchanges, as well as earlier and greater citation of published work.