Ellis Island, a UNESCO World Heritage Site?
Fernando Cesar Sossai

University of Joinville Region (UNIVILLE)
Abstract
Ellis Island is a small island south of Manhattan, New York. The approximately 12 000-m2 island boasts several U.S. government buildings, outstanding among them, a major hospital complex and a set of structures that used to house the Ellis Island Immigration Station. During the period it operated as the immigrant processing station (1892-1954), the station processed an estimated 20 million people who applied to enter the United States. Even though during the twentieth century, management of the island's monumental group of buildings faced several difficulties, in 1990, the building originally used for immigrant reception and housing was converted into the Ellis Island Immigration Museum. Like the other century-old buildings on the island (Figure 1), the center is managed under the auspices of the Statue of Liberty National Monument heritage complex (Pardue, 2004), one of the most visited in the United States.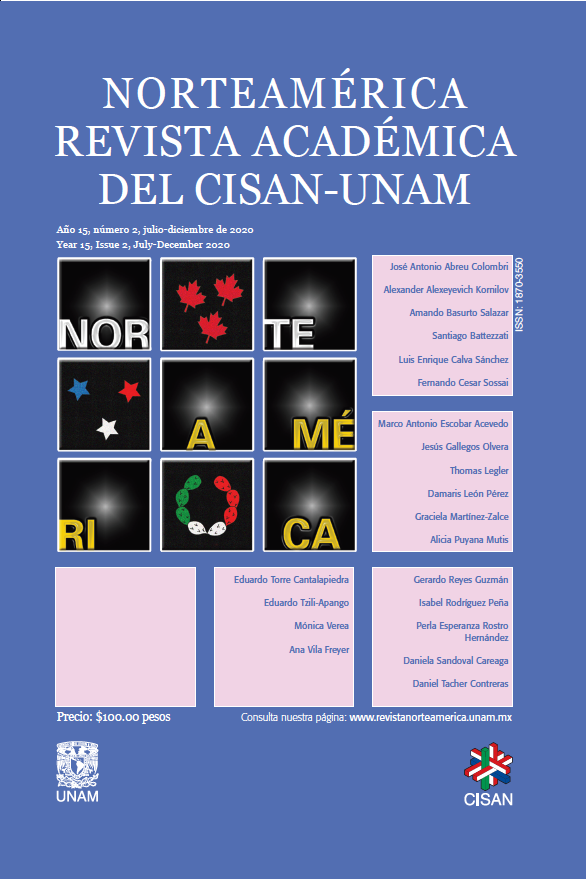 How to Cite
Sossai, F. (2020). Ellis Island, a UNESCO World Heritage Site?. Norteamérica, Revista Académica Del CISAN-UNAM, 15(2). https://doi.org/10.22201/cisan.24487228e.2020.2.463
Copyright (c) 2020 Fernando Cesar Sossai
This work is licensed under a Creative Commons Attribution-NonCommercial-NoDerivatives 4.0 International License.
Authors who publish with this journal agree to the following terms:

Authors retain copyright and grant the journal right of first publication with the work simultaneously licensed under a Creative Commons Attribution License that allows others to share the work with an acknowledgement of the work's authorship and initial publication in this journal.
Authors are able to enter into separate, additional contractual arrangements for the non-exclusive distribution of the journal's published version of the work (e.g., post it to an institutional repository or publish it in a book), with an acknowledgement of its initial publication in this journal.
Authors are permitted and encouraged to post their work online (e.g., in institutional repositories or on their website) prior to and during the submission process, as it can lead to productive exchanges, as well as earlier and greater citation of published work.