Comparative Analysis of the Impact of Scientific And Technological Cooperation in North America and the European Union. Parallels between Hungary and Mexico
Edit Antal Fodroczy

CISAN-UNAM
Abstract
This article analyzes the impact of Hungary's cooperation in science and technology with the European Union, comparing it with the case of Mexico in North America. Both countries have had the expectation of benefitting from a scientific and technological spillover and flow because of belonging to a region with a higher degree of development. This has not happened –or at least not fully– and this article tries to identify the obstacles. Even though Hungary receives a certain amount of resources from the EU, science and technology have actually regressed there. The author concludes that, among other elements, this is due to internal factors in each country, mistakes and vacuums in economic and educational policy, as well as migration of qualified personnel.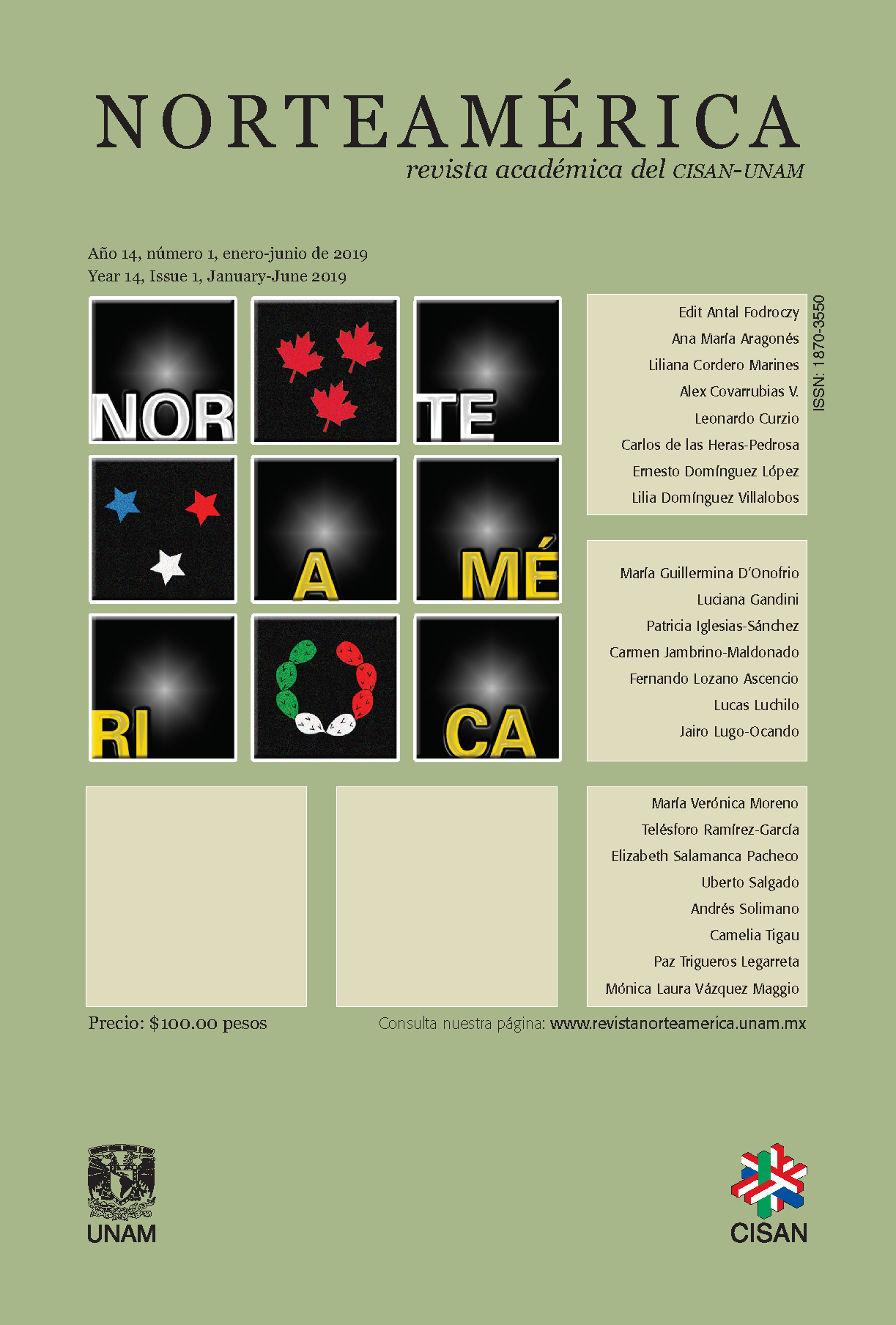 How to Cite
Antal Fodroczy, E. (2019). Comparative Analysis of the Impact of Scientific And Technological Cooperation in North America and the European Union. Parallels between Hungary and Mexico. Norteamérica, Revista Académica Del CISAN-UNAM, 14(1). https://doi.org/10.22201/cisan.24487228e.2019.1.372
Copyright (c) 2018 Edit Antal Fodroczy
This work is licensed under a Creative Commons Attribution-NonCommercial-NoDerivatives 4.0 International License.
Authors who publish with this journal agree to the following terms:

Authors retain copyright and grant the journal right of first publication with the work simultaneously licensed under a Creative Commons Attribution License that allows others to share the work with an acknowledgement of the work's authorship and initial publication in this journal.
Authors are able to enter into separate, additional contractual arrangements for the non-exclusive distribution of the journal's published version of the work (e.g., post it to an institutional repository or publish it in a book), with an acknowledgement of its initial publication in this journal.
Authors are permitted and encouraged to post their work online (e.g., in institutional repositories or on their website) prior to and during the submission process, as it can lead to productive exchanges, as well as earlier and greater citation of published work.