Political Documentaries in North America, A Tool for Counter-information and Creating Political Identities
Liliana Cordero Marines

CISAN-UNAM (estancia posdoctoral)
Keywords:
political documentary, political denunciation, counter-information, North America, shaping of political identities,
Abstract
This article looks at political documentary-making in North America in the early twenty-first century. U.S. American Michael Moore; Canadians Jennifer Abbot, Mark Achbar, and Joel Bakan, the directors of The Corporation (2003); and Mexican Carlos Mendoza, who heads up Canal 6 de Julio (television Channel July 6) all make critical documentaries questioning political systems and their effects. To understand the role of the documentary historically, the author looks at film theory and the headway made by video-activism. Her contribution consists of explaining the characteristics of certain historical processes of political denunciation and contemporary production of documentary cinema. 
Key words: political documentary, denunciation,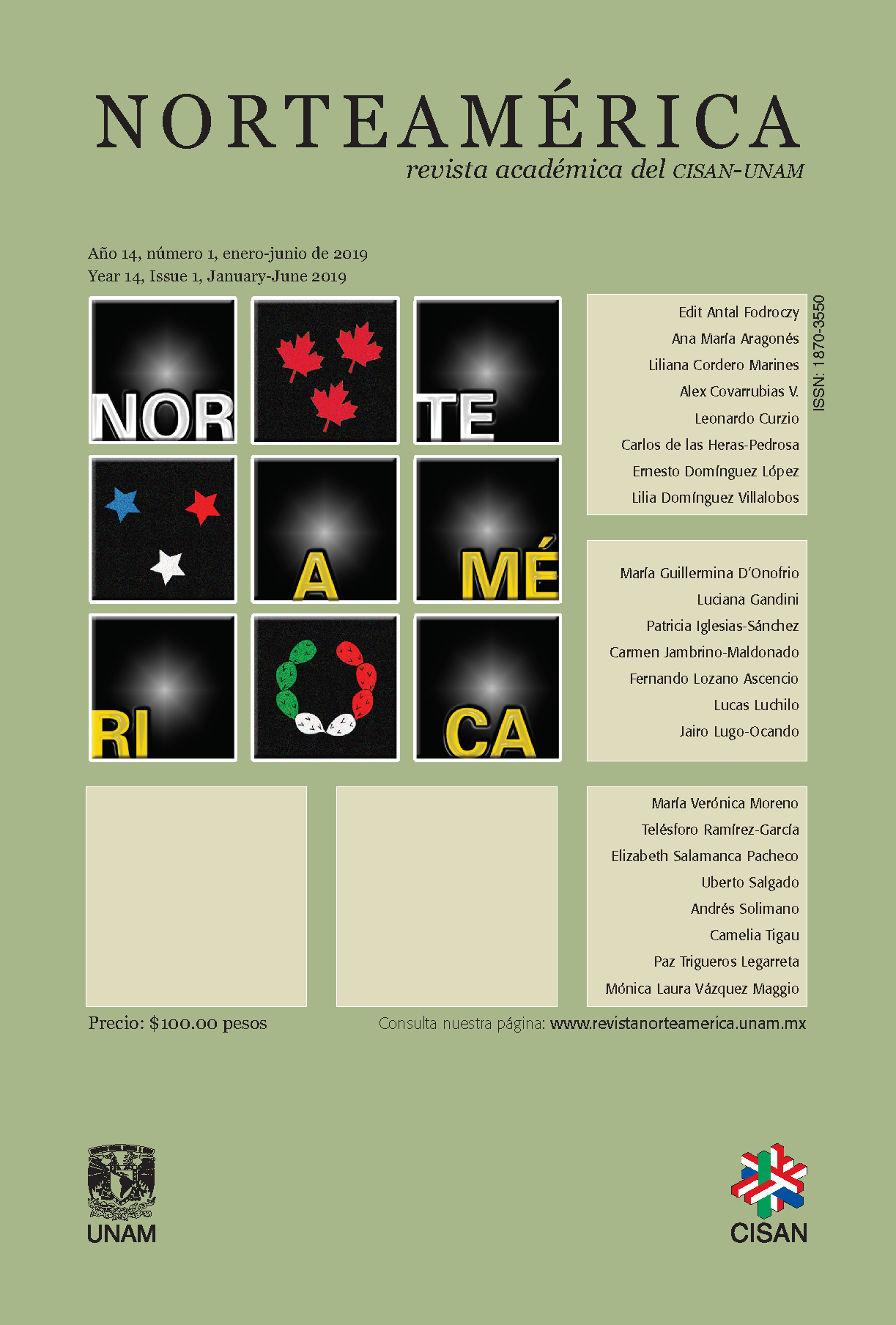 How to Cite
Cordero Marines, L. (2019). Political Documentaries in North America, A Tool for Counter-information and Creating Political Identities. Norteamérica, Revista Académica Del CISAN-UNAM, 14(1). https://doi.org/10.22201/cisan.24487228e.2019.1.367
Copyright (c) 2019 Liliana Cordero Marines
This work is licensed under a Creative Commons Attribution-NonCommercial-NoDerivatives 4.0 International License.
Authors who publish with this journal agree to the following terms:

Authors retain copyright and grant the journal right of first publication with the work simultaneously licensed under a Creative Commons Attribution License that allows others to share the work with an acknowledgement of the work's authorship and initial publication in this journal.
Authors are able to enter into separate, additional contractual arrangements for the non-exclusive distribution of the journal's published version of the work (e.g., post it to an institutional repository or publish it in a book), with an acknowledgement of its initial publication in this journal.
Authors are permitted and encouraged to post their work online (e.g., in institutional repositories or on their website) prior to and during the submission process, as it can lead to productive exchanges, as well as earlier and greater citation of published work.