Migrantes precarios. Inmigrantes mexicanos en la subcontratación en Estados Unidos
Abstract
El propósito del artículo es demostrar que se ha acentuado la presencia de inmigrantes mexicanos en empleos poco calificados y mal pagados, como consecuencia de su participación en agencias de trabajo temporal, en los que, además, no tienen estabilidad laboral y se vuelven vulnerables a los efectos negativos de las crisis económicas. Sin embargo, los indocumentados, en términos porcentuales, no tienen mucha presencia en estas agencias debido a tres factores: las redes sociales, el desarrollo de mercados laborales étnicos y el incremento de restricciones para entrar al mercado laboral formal. La metodología se basó en el análisis de documentos de la Oficina del Censo de Estados Unidos (U.S. Census Bureau), la Oficina de Estadísticas Laborales (Bureau of Labor Statistics) y documentos del Pew Hispanic Center.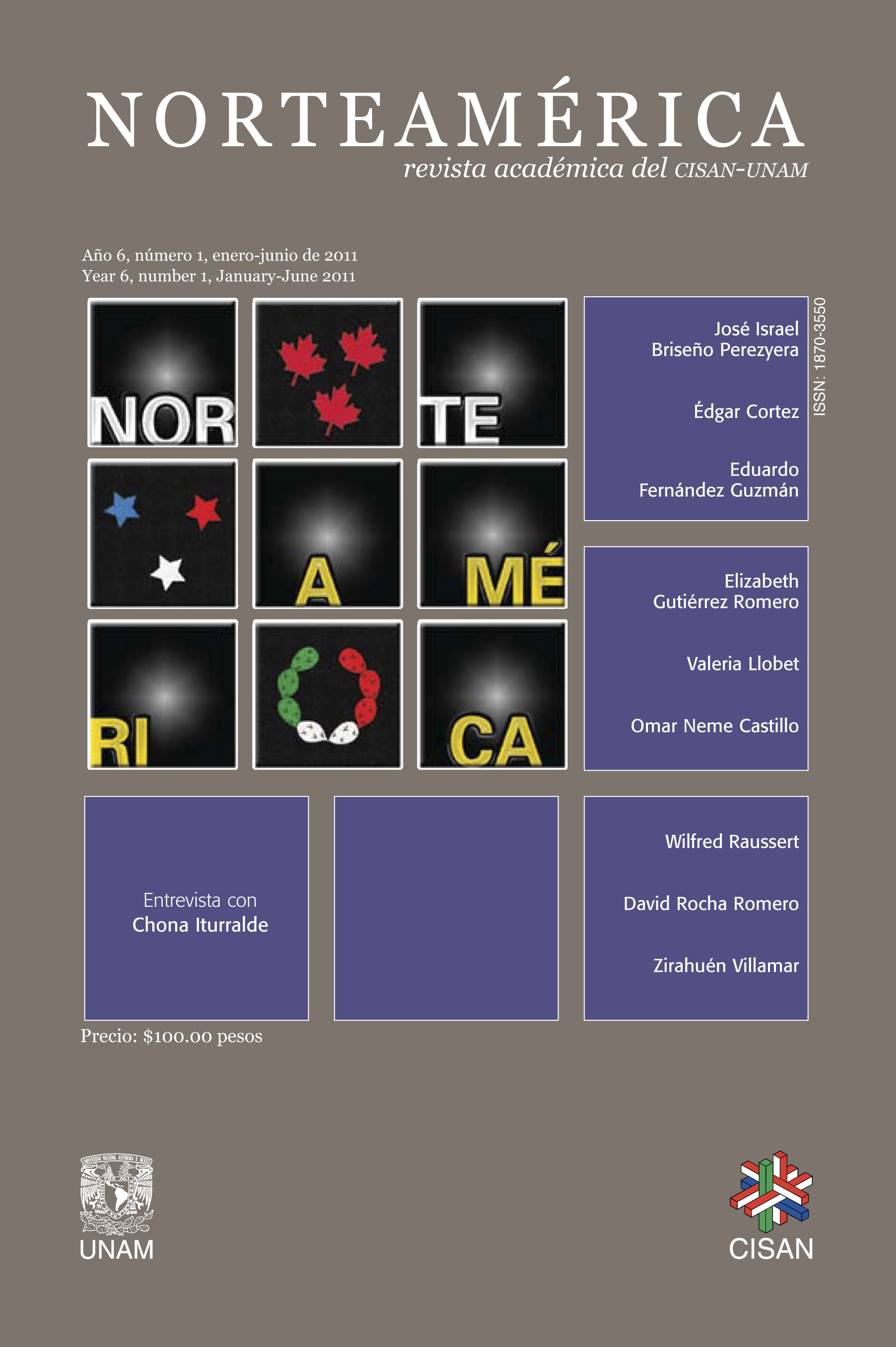 How to Cite
Rocha Romero, D. (2011). Migrantes precarios. Inmigrantes mexicanos en la subcontratación en Estados Unidos. Norteamérica, Revista Académica Del CISAN-UNAM, 6(1). https://doi.org/10.22201/cisan.24487228e.2011.1.125
Section
CONTEMPORARY ISSUES
Copyright (c) 2015 David Rocha Romero
This work is licensed under a Creative Commons Attribution-NonCommercial-NoDerivatives 4.0 International License.
Authors who publish with this journal agree to the following terms:

Authors retain copyright and grant the journal right of first publication with the work simultaneously licensed under a Creative Commons Attribution License that allows others to share the work with an acknowledgement of the work's authorship and initial publication in this journal.
Authors are able to enter into separate, additional contractual arrangements for the non-exclusive distribution of the journal's published version of the work (e.g., post it to an institutional repository or publish it in a book), with an acknowledgement of its initial publication in this journal.
Authors are permitted and encouraged to post their work online (e.g., in institutional repositories or on their website) prior to and during the submission process, as it can lead to productive exchanges, as well as earlier and greater citation of published work.